BRN MEDIA | YOUR DIGITAL EDGE
full service

digital and print marketing agency
We believe marketing your brand, products and most importantly, your belief in what you do takes laser like focus and tenacity. 
At BRN Media, we understand your business and know the right way to build your business. From direct response campaigns to general feel good branding, we are your digital edge. 
Our team of experts focus on one thing, partnering with you to get you customers. We do this through a deep understanding of the value you bring to your customers and driving that message to your prospective customers through unique and creative messaging
Amazing Creative
We live in a visual world. Our team understands this and is driven to create eye catching creative that invokes emotion. 
Website Design and Development
From the UI design to the SEO.  We are your digital edge. Writing powerful content and rendering in a creative striking way that converts is what we do. Five page website for as low as $3500 including design, copy and build.
Photography | Video
Your messaging must captivating and impactful. Great creative content is built around amazing photography and epic editing.  
Digital and Conventional Advertising
With years of experience in the advertising world we know how to make sure your ads are noticed. By marrying innovative, captivating creative with enticing offers and engaging content we will drive results. We are experts in PPC and SM advertising.
Social Media Experts
Incredible captivating content is what we are all about. We get more likes, shares and comments. We know how to brand through social media.
Local SEO
When comes to "near me" we are right next to you. We know how to get your business on top!
Generating New Ideas. Solving Big Problems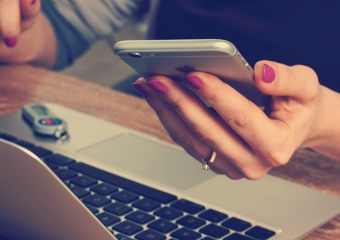 We believe that we are an extension of your business. Consider us to be your in-house marketing team for a fraction of the cost. We are purely results driven.
We analyze the data and evaluate  what is working well and not so well. We throw out the bad and keep the good…NUMBERS DON'T LIE! We go by the numbers.
Results marketing your brand in a digital world is what we do. We believe in a three step process.
1. Get noticed! We put your brand in the right place at the right time with the right creative. 
2. Action! Getting your audience to click through to your landing page is no easy task. We analyze what works and what doesn't work. We do this quickly and efficiently. We understand budgets are tight and should not be wasted on on experiments.
3. Converting after the click. A click is just a click, not a customer. Conversion turn into customers. We get conversions.
ROI is key on your advertising marketing dollars, let grow your business today. 
Let's Start Something new

Reach out and let's connect!
Welcome to BRN Media, your ultimate digital edge agency! We're here to help you market your brand, products, and most importantly, your passion. With our laser-like focus and tenacity, we understand your business and know how to help build it successfully. Whether you need a direct response campaign or feel-good branding, we are your digital edge. Discover more about what we do.